Coquitlam

so far we just have night shots of the park but we will get some better ones eventually.

Description:
super fun park with plenty of hips and tranny. big wedge hips, 4' tranny hip, pyramid with rails, bank to small sub, wedge wall, big bowled in mini with spine. lights on at night. check the photos.

Address/Directions:
from downtown take the skytrain, eastbound, to broadway station. get off the expo line and go down to the millenium line. take the millenium line skytrain east to lougheed station. get off the skytrain and transfer onto the 97 b-line bus to coquitlam station. after the bus goes through port moody etc. it will go along guildford way for a while and will eventually turn right at pinetree way. you want to go left at pinetree way so get off the bus just before it turns. there is a stop at coquitlam town centre. get off the bus and turn left onto pinetree way. ride north along pinetree way, there will be a big park on your right. when you get to a road leading into the park turn right and you will see the skatepark.

Comments? Click Here


short ledge going along a mini 3-set.
the low round flat rail.
the small ledge/deck thing. the other side of this is a bank to ledge of the same height.
small ledge going down a slope. good and slick and fun to ride.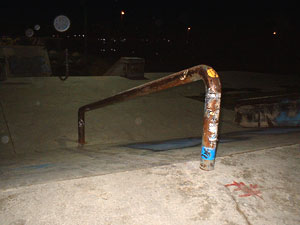 here is the round rail beside the small ledge.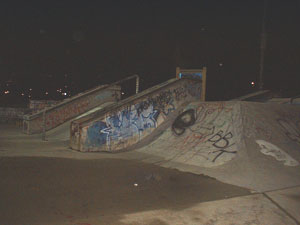 these are the bigger ledges and rail below the small ones.
after going down the slopes with the ledges and rails on them you hit this bank with a quarter sticking out of the middle and a big hip.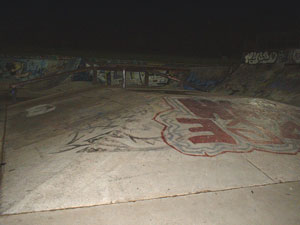 this is the pyramid in the center of the park. if you look very closely you can see it has a round rail on the top and a square rail that goes up, across and down.
tranny to tranny hip with coping, about 4' tall.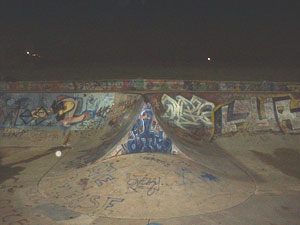 here you can see the spine part of the bowled in spine mini.