Whistler

One half of one third of the Whistler skatepark.

Description:
Not much to say except look at the millions of photos that BLUE sent me. Whistler is basically three parks in one, plus dirt jumps so it's pretty hard to get bored of this place.

Address/Directions:
Drive through the village and head for the all day parking lots. The skatepark is right at the Northeast corner of the North lot.

Comments? Click Here


One side of the modern park is one long quarter. It's about 4.5' tall at the ends and about 7' tall in the center.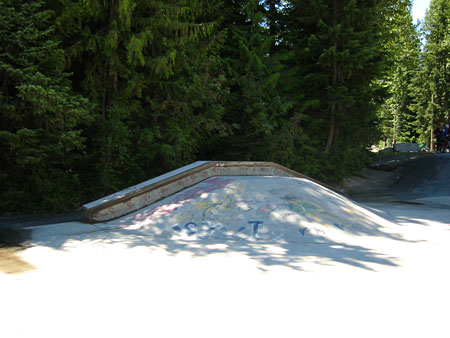 Small pyramid with a low ledge on it.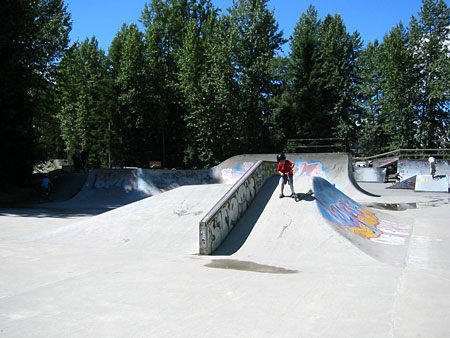 In the center is a taller pyramid with a bigger, thinner ledge on it.
The back wall goes from about 6' tall to around 9' tall. There is a hip on the left that curls around into a bowl corner before it flows into the tall quarter.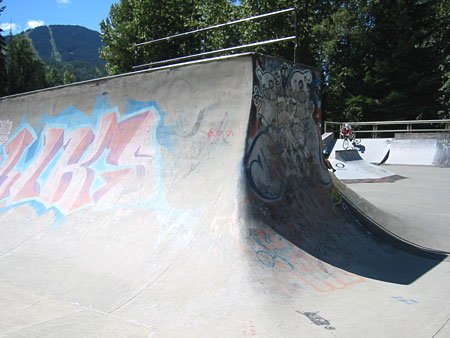 Whippit wall on the end of the 9'.

This hipped spine is fun but it leads into a pathway so you'll run into a few people riding it.


Curved side of the spine with a hip leading in.
4' volcano.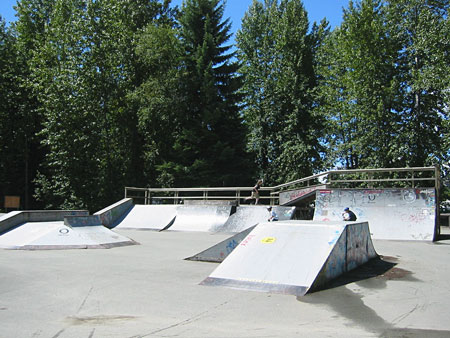 Beside the modern park is a metal park.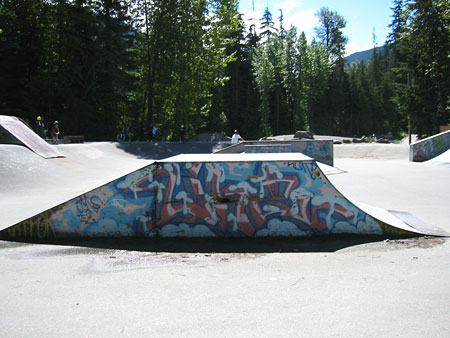 Small box jump.
Tall vert quarter joined to a smaller quarter to wedge set up.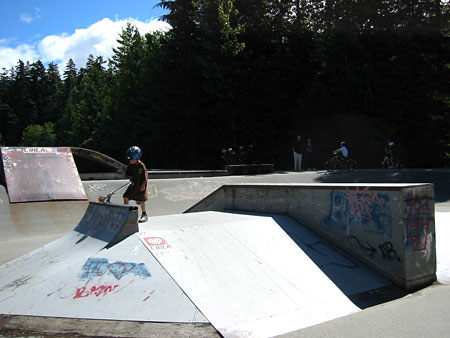 Small funbox with a ledge on it.
Other side of the funbox. You can also see the roll-in leading from the modern park into the metal park. The old school park is way in the background.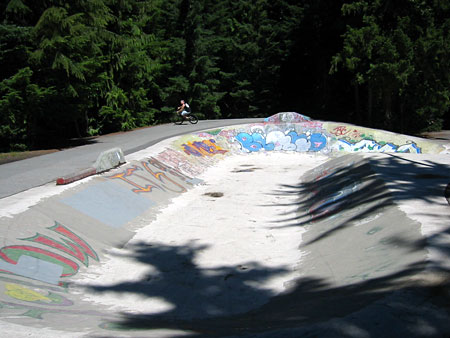 If you get bored of those two parks there is also an old school snake run.


The ditch at the top of the snake run curls around through 3 corners...


... and leads into...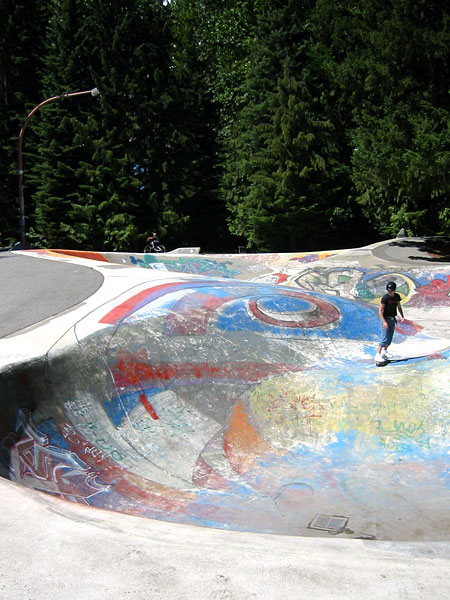 ... a big bowl in at the bottom.
Everything is pretty big and mellow but it's still a really fun bowl.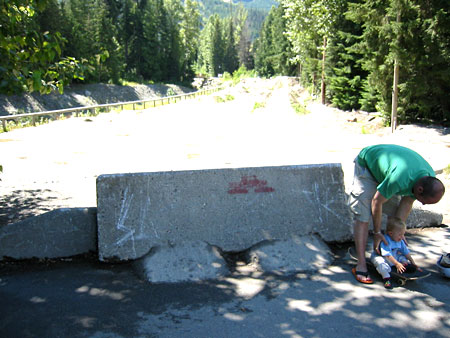 If you get bored of those three parks there is some real street...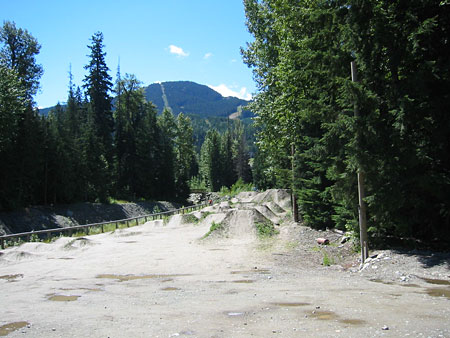 ... and some dirt jumps which are normally really dry and crusty.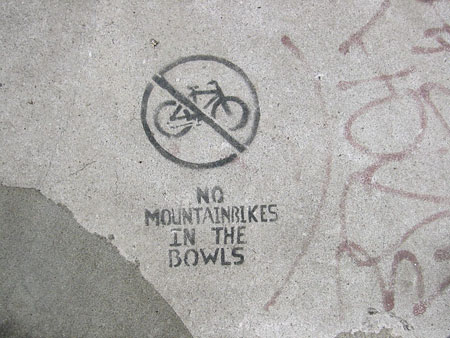 No MTBs in the bowls for some reason but BMX is apparently ok.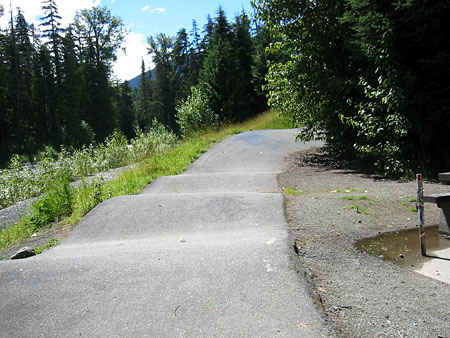 Some sweet whoops leading from the modern park down to the bottom of the snake run.